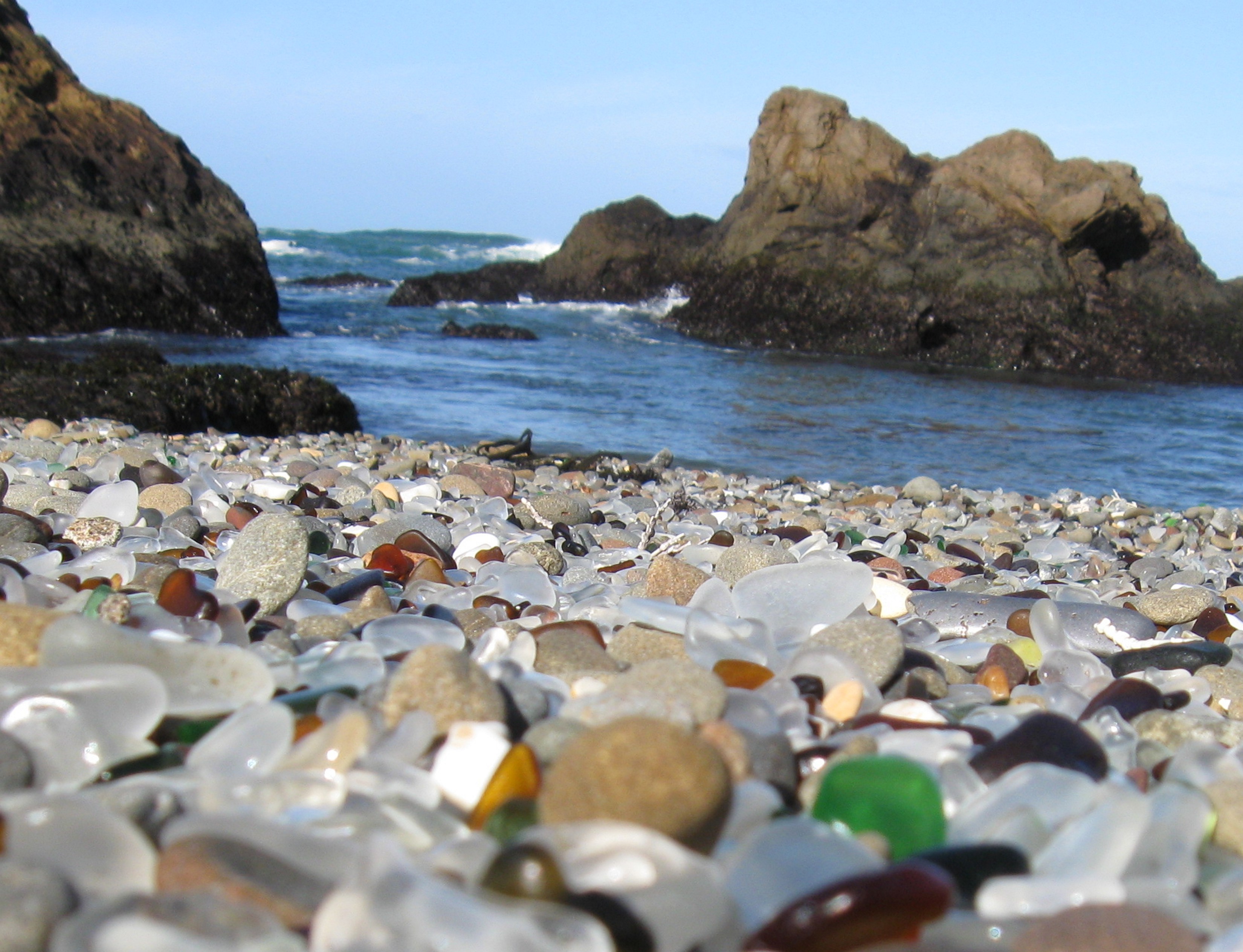 Site 2, Fort Bragg, Ca., 2010

Glass Beach Jewelry, owned and operated by Capt. Cass Forrington, a retired sea captain, opened its International Sea Glass Museum in January of 2009. It was immediately so popular, drawing thousands of visitors its first year, that Capt. Cass doubled the museum's size in January of 2010, added another room in October of 2011, and another, "black light", room in April of 2013. The museum is now a "Must See' for all visitors to the Mendocino coast.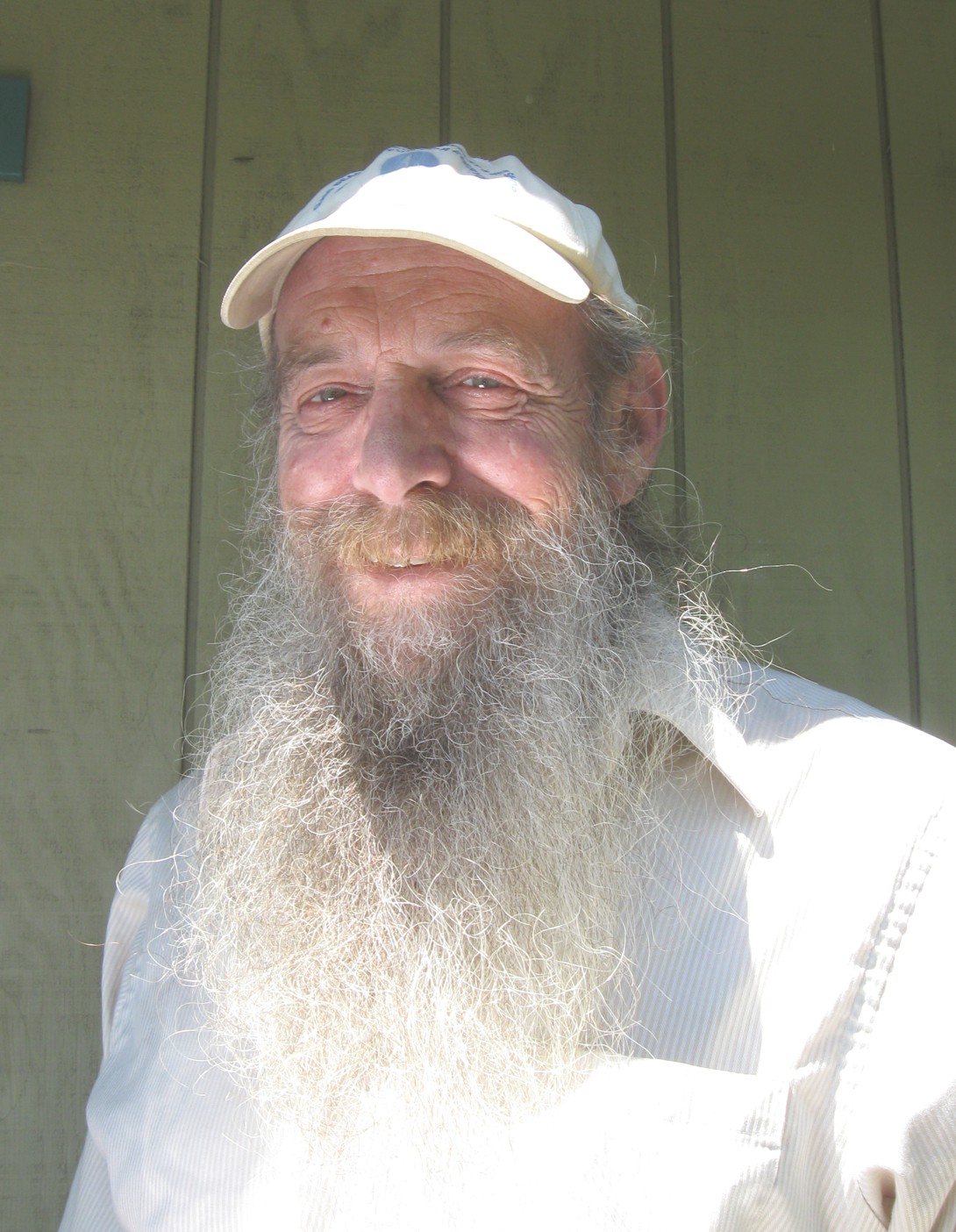 Capt. Cass Forrington
Founder, International Sea Glass Museum

Watch Capt Cass' MCTV interview on the magical Glass Beaches of Fort Bragg! Hear how they have created a magnificent, accidental, underwater garden in Fort Bragg!

Watch Capt Cass' RV Dream Radio interview

Watch Capt Cass' "Mendocino Fun" Sea Glass Museum tour

Visit Fort Bragg's magnificent "Site 2" with Capt Cass on YouTube

Fort Bragg, located on the beautiful, pristine, north coast of California, is situated amongst the awe-inspiring redwood trees. It has the highest concentration of sea glass in the world and is a sea glass Mecca for collectors and sea glass artists from all over the North American continent and the world. This makes it the ideal location for the world's first, and only, sea glass museum.

Capt. Cass' sea glass collection, numbering about 150,000 pieces and still growing, is probably the world's most extensive collection and the sea glass museum displays his finest pieces, including rare stoppers, handle pieces, rounds and marbles.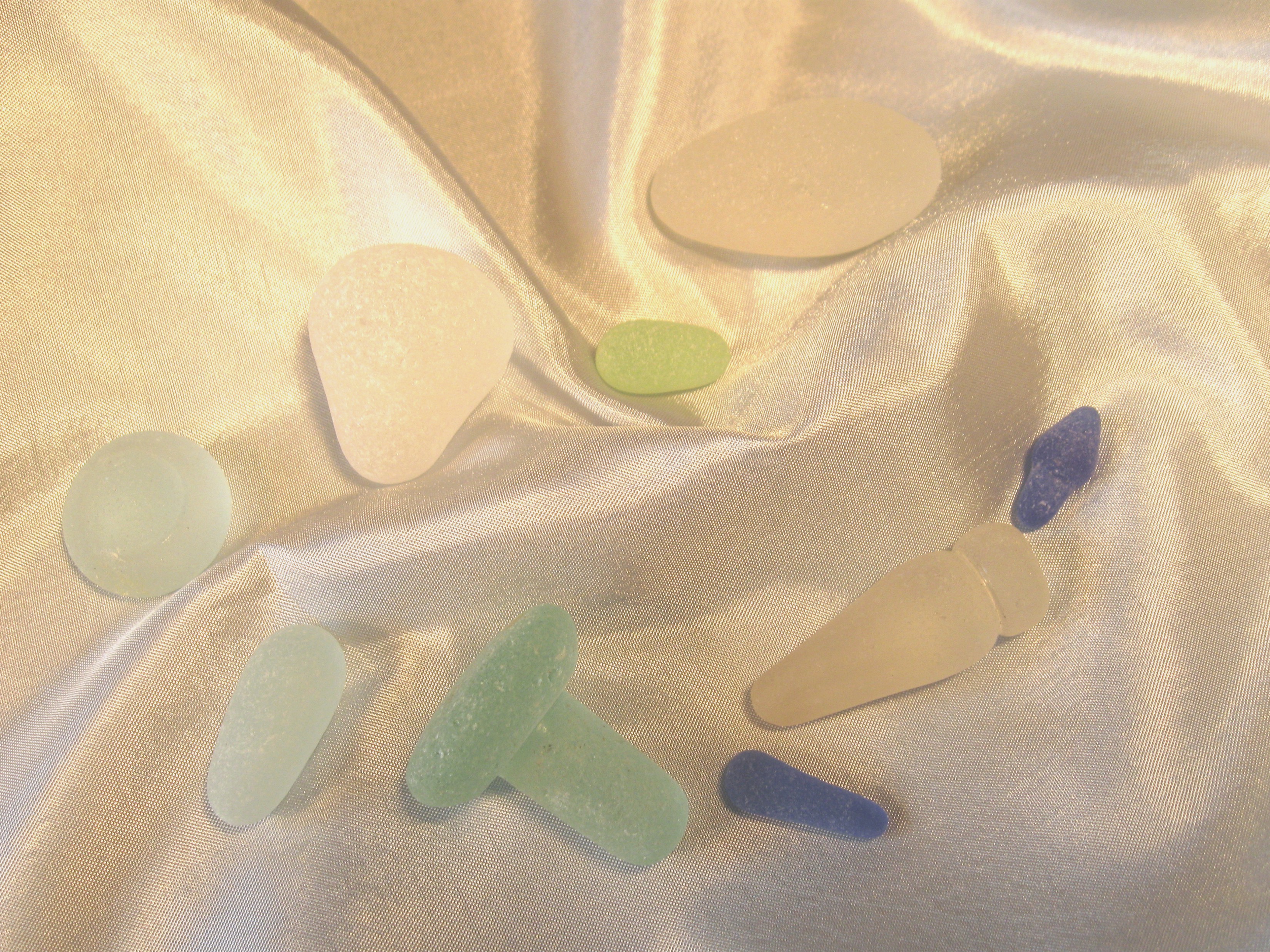 Sea Glass Stoppers
International Sea Glass Museum

The Sea Glass Museum's visitors' book is filled with comments such as "Awesome!" and "Wonderful!" as visitors are awed by the beautifully back-lit displays.

The sea glass museum also houses a fine selection of terracotta pieces, a favorite among sea glass collectors.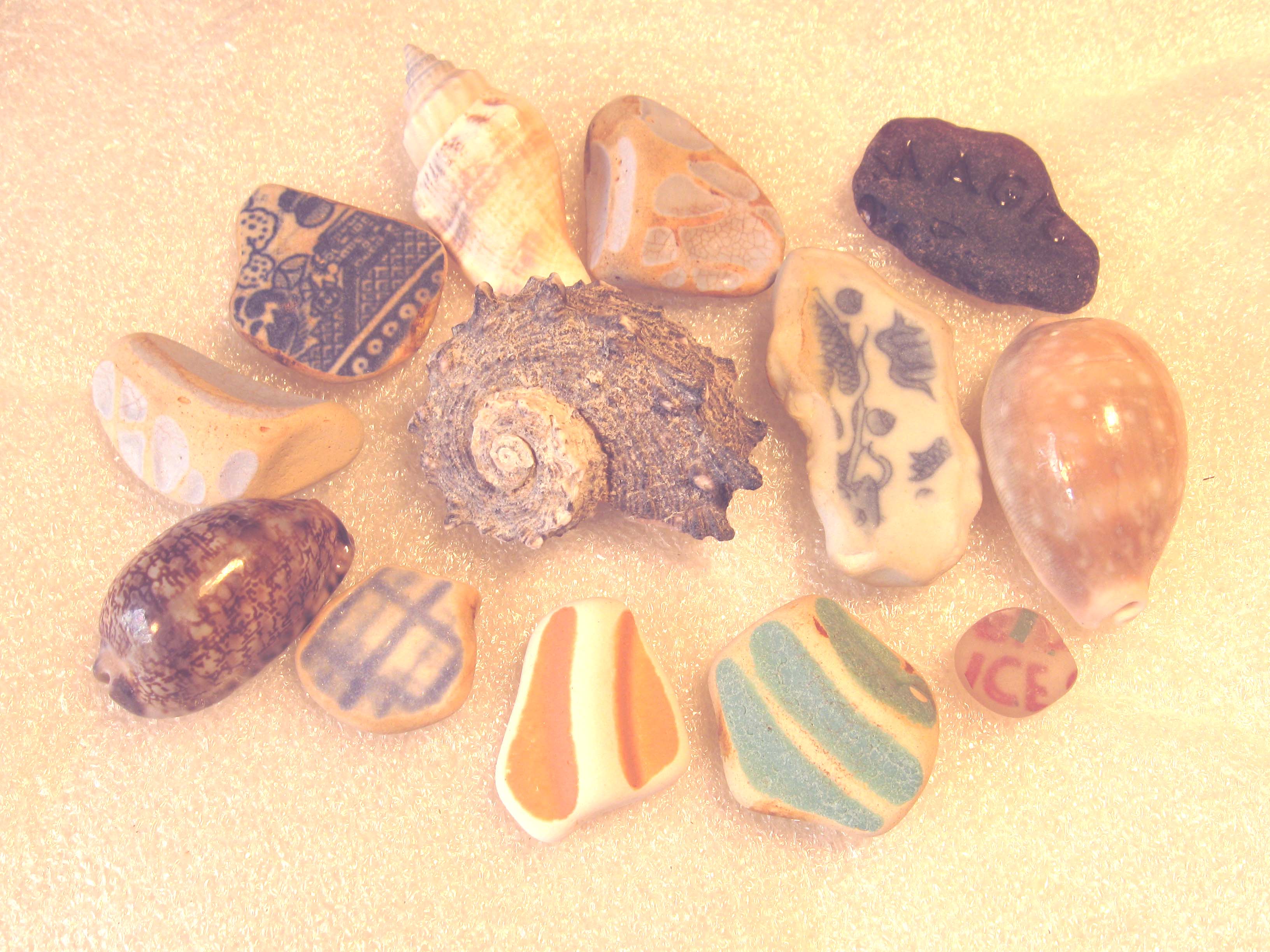 Terracottas
International Sea Glass Museum

The International Sea Glass Museum is proud to sponsor an annual Sea Glass Festival over Memorial Day weekend. Please visit the Sea Glass Festival Site for more information.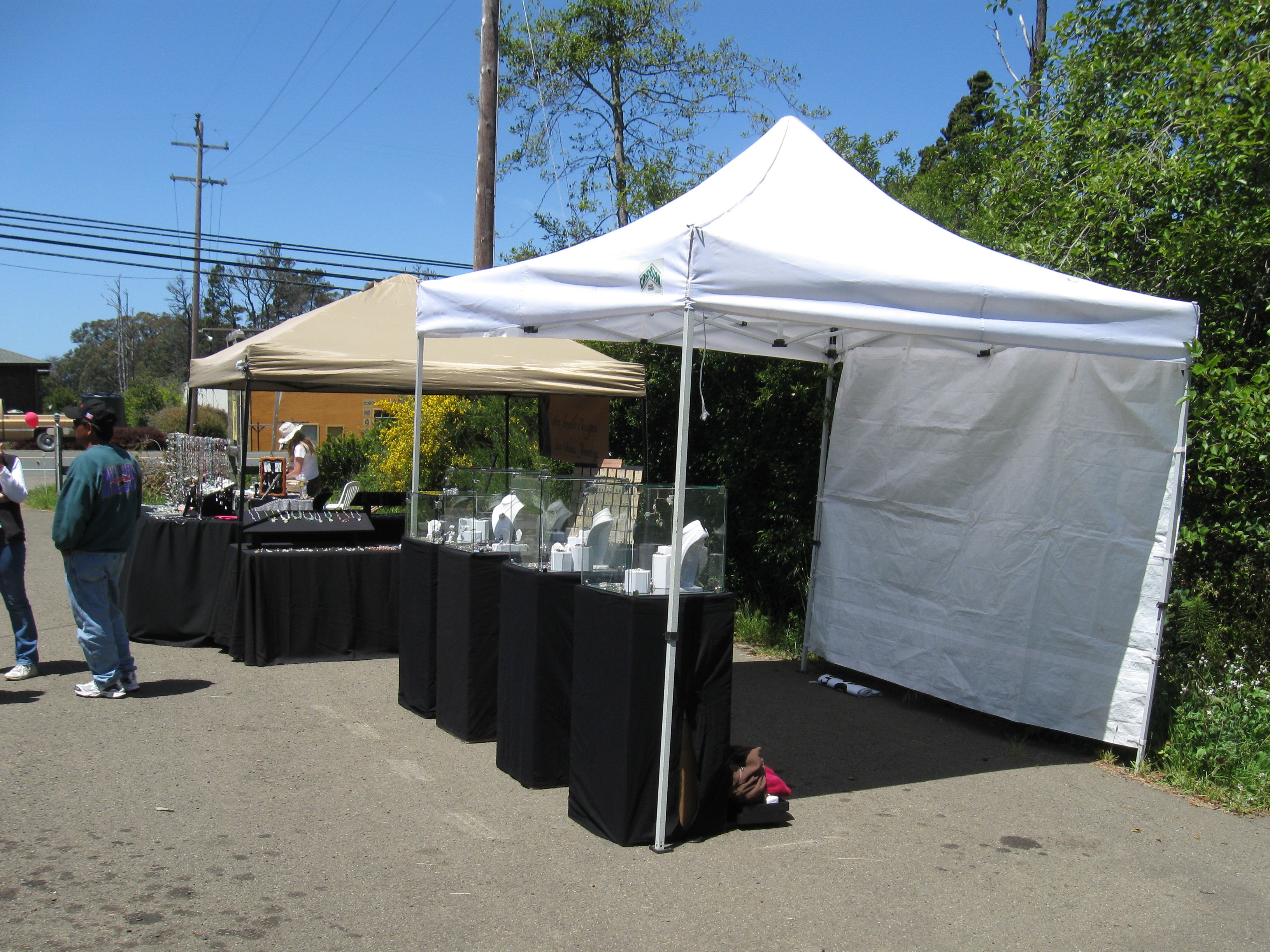 Annual Sea Glass Festival

Be sure to visit the International Sea Glass Museum's sea glass art gallery and gift shop featuring fine handcrafted sea glass jewelry and other sea glass art by Capt. Cass and other sea glass artists. The gallery also offers a full array of sea glass books, calendars, note cards, posters and ID cards.

What is Sea Glass? The terms "sea glass" and "beach glass" are frequently incorrectly used to denote the same thing. Technically speaking, sea and beach glass are different and professionals differentiate between the two. Sea glass refers to salt water glass and beach glass refers to fresh water glass. The difference is that glass slowly dissolves in salt water, which gives sea glass a satin-like, silky, patina, while it does not dissolve as readily in fresh water. This is because the Ph of salt water is different from that of fresh water.

In the days-of-old days, because sea and beach glass has been around as long as we have had glass, it was said to be "Mermaid Tears". It was said that every time a sailor drowned at sea, the Mermaids would cry and the sea glass was their tears washing up on the shore.

Sea and beach glass is found worldwide because people have discarded glass in water bodies everywhere; oceans, lakes and rivers. Landfills were a terrible health hazard in those times, filled with rats and other vermin that carried dangerous diseases like the Plague. It was a natural solution for waterfront communities worldwide to discard their refuse in the water because the water carried it away, along with the many health hazards. The world was a much larger place in those days and the population was much smaller. It just made good sense at the time. This practice is still followed in many third world countries that do not have the means to deal with their refuse in a more environmentally friendly way.

Everywhere sea glass is found, and it is found everywhere, its value is partially determined by its color. This is because only a few items were stored in red, blue, lavender, purple or pink glass containers. Most of these colors come from art glass or are "sun glass", whose colors are actually created by the sun.

Many lavenders and pinks come from what was originally clear glass that was clarified with magnesium (lavender) or selenium (pink). The glass has to be clarified with these minerals because the sand from which glass is made is actually amber in color. Over time the sun causes the magnesium and selenium to oxidize, creating the lavender and pink colors.

Very rare Cobalt Blue, the "sapphire" of the beach, comes from such apothecary items as Milk of Magnesia, Vick's Vapo Rub, Noxema, Nivea, and Bromo Seltzer bottles, along with some prescription bottles and perfumes.

The extremely rare red pieces, or "rubies" of the beach, mostly come from the tail lights of old automobiles. Other sources include art glass, perfume bottles, lantern and traffic light lenses, or even old beer bottles, like the bottles made by Anchor Hocking for Schlitz Beer in the 1950's.

Other pinks, lavenders, purples, lime greens and other rare shades come from things like perfume bottles and art glass.

Greens, browns, and aquas come from beer and soda bottles, and nearly every other source, like Clorox Bleach jugs, shampoos, etc.

And sometimes, like in the old town dumps in Fort Bragg, California, the sea glass is also passed through fires and becomes "Fire Glass", a very rare form of sea glass. Fire glass often has multiple colors and "inclusions" (things inside), just like, or better than, precious gems.

In fact, gemological terms like "inclusions", "clarity", "color", "facets" and "purity" also pertain directly to sea and beach glass, except that inclusions and "impurities" are bad in gemstones and often excellent in sea glass.

Sea glass goes back in history for as long as man has had glass.

As the raw glass is broken into smaller pieces and slowly polished by the sand as it is rolled around in the surf, it becomes "beach", or "sea" glass:

sea or beach glass of gemstone quality.

The pits in the surface of sea glass, giving it its soft feel, come from a process called "hydration", where the soda and lime used in making the glass is leached out of the glass, leaving the small pits. This does not happen as readily with beach glass. The soda and lime also often react with minerals in the sea water, forming new mineral deposits on the surface that give the glass or terracottas a "sparkling" appearance.

Most beaches that produce sea glass are open to the sea, so even if the site was originally a town dump, where a lot of material was deposited in one place, like in Fort Bragg, the glass is drawn off the beach by the sea and distributed up and down the coast by the "longshore currents", making it difficult and rare to find, which explains its normally high cost.

Like precious gems, sea and beach glass is rare and beautiful.

A lot of sea glass is also found on the beaches in the vicinity of old ship anchorages, like in the Chesapeake Bay, because ships also used to discard their refuse over the side. Another likely place to find sea glass is around fishing piers and boardwalks.

If you have an old ocean dump site near you, take a stroll on a sunny day and you might find Mermaid Tears glistening in the sun and sand.

For those of you interested in the Glass Beaches in Fort Bragg, there are actually three main sites here. The last was active from 1949 to 1967. This is the area now within MacKerricher State Park and is what was noted in the August 2007 edition of Martha Stewart's "Living" as being the highest concentration of sea glass in the world. This is the world famous "Glass Beach". There is actually much more than that here in the middle and first sites. The middle was active from 1943 to 1949.

Fort Bragg began ocean dumping in 1906 after the big earthquake that destroyed San Francisco also destroyed the center of town in Fort Bragg. All that refuse was bulldozed into the ocean at about the foot of Pine Street and that site was used until 1943. Prior to that a lot of people buried what they couldn't burn in their yards and there might of been a landfill out Simpson Lane because the town was originally out there when the fort was where the town is now, which was about the middle of the Pomo Indian Reservation.

The '49-67 and '43-49 sites are both accessible by foot, with a little climbing, and the pre-'43 site can only be legally accessed by ocean kayak, boat, or by wading in on a negative tide. Capt. Cass sometimes provides ocean kayak tours to the original site, tide and sea conditions permitting. Please contact Capt. Cass directly using the contact information below if you are interested in a kayak tour.

The locals are serious about protecting their magnificent beaches and those who try to come to Fort Bragg to break its laws to trespass into the original site usually leave the beach under police escort and then leave the town on probation. Local collectors who frequent the site legally when possible, and frequent the other sites when they can't, call trespassers in to the police. Do not expect to be be welcome here if you intend to break our laws and steal from our resources.

If you are coming to Fort Bragg for a sea glass outing, be sure to stop by the museum before going to the beach for a copy of "Capt. Cass' Guide Map to the Glass Beaches of Fort Bragg".

The International Sea Glass Museum is located at:
17801 North Highway 1
Fort Bragg, Ca 95437
PH: 707-357-1585
Open Daily 10AM to 5PM

This is 1 mile south of the junction of Highways 1 and 20, just south of the Botanical Gardens and the round-about, on the east side the Highway.
From Glass Beach, go 3.2 miles south on Highway 1.

Visit Glass Beach Jewelry's Site